Indulge into the view outside of your window - only sea and sky, with nothing in the way to obstruct your eye or privacy.
Room capacity
up to 10 people
Area
Size: 1601.72m2
Building surface: 85.01m2
Total floor space: 68.33m2
Facilities
Pool, jacuzzi, sauna, dome tent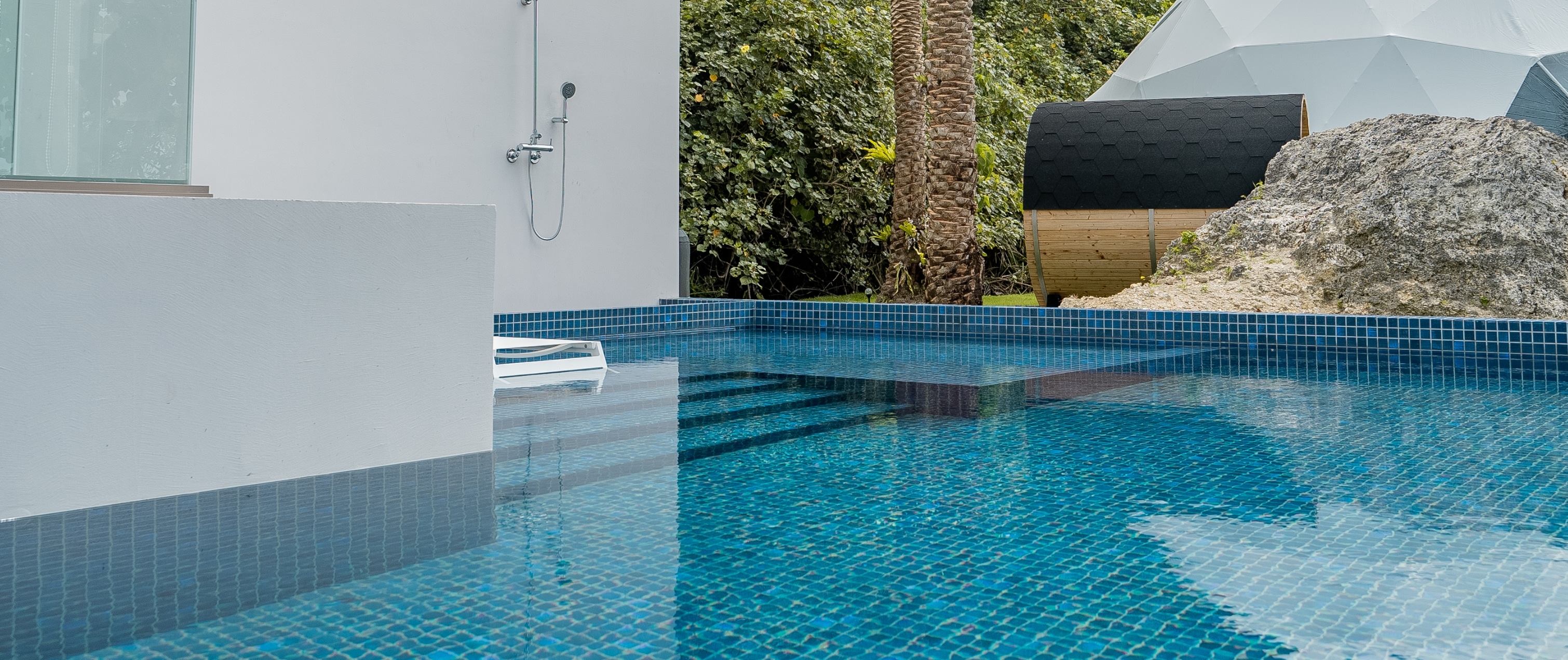 Pool
T-shaped private pool connected to the terrace (length 8m, width 7m)
Equipped with lights for an even dreamier night experience.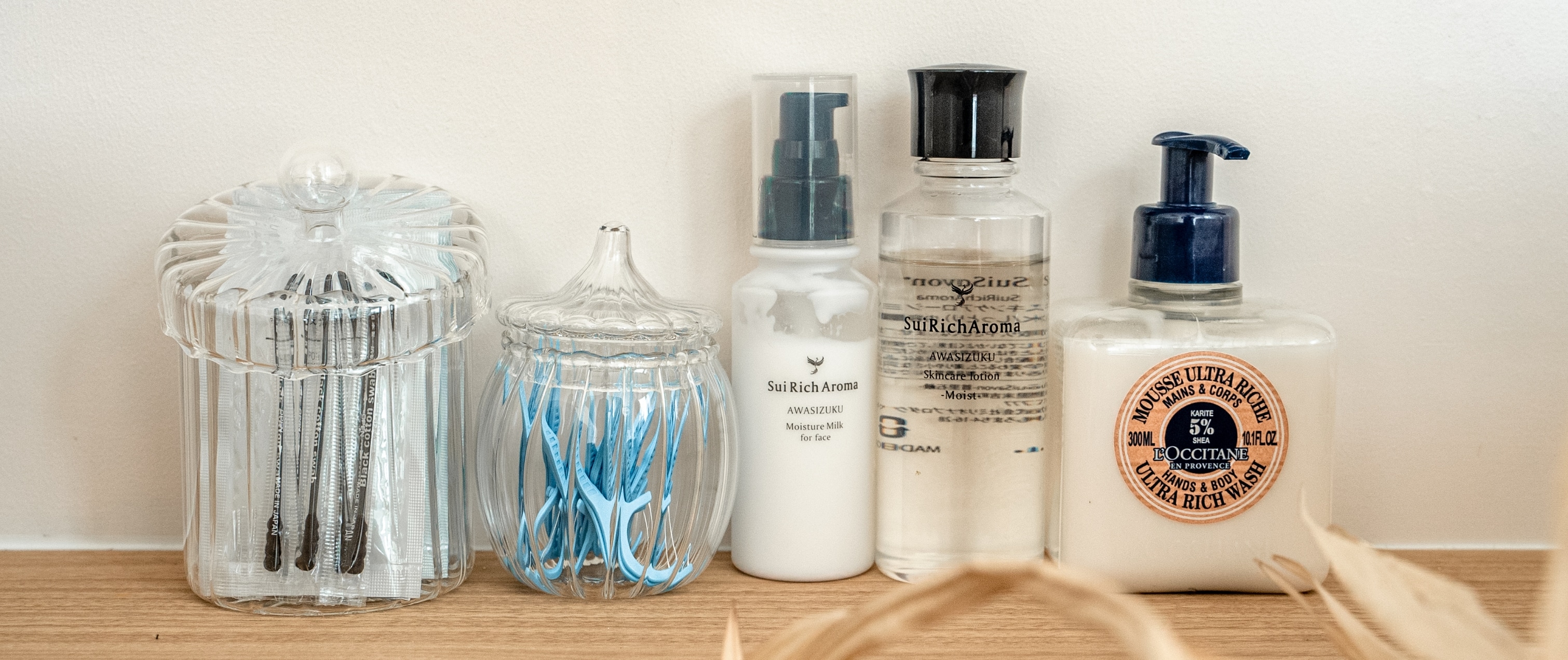 Amenity
Body soap, shampoo, conditioner, cleansing lotion, face wash, face cream, towels, bath towels, toothbrush, comb, hairbrush, dryer, slippers and gown.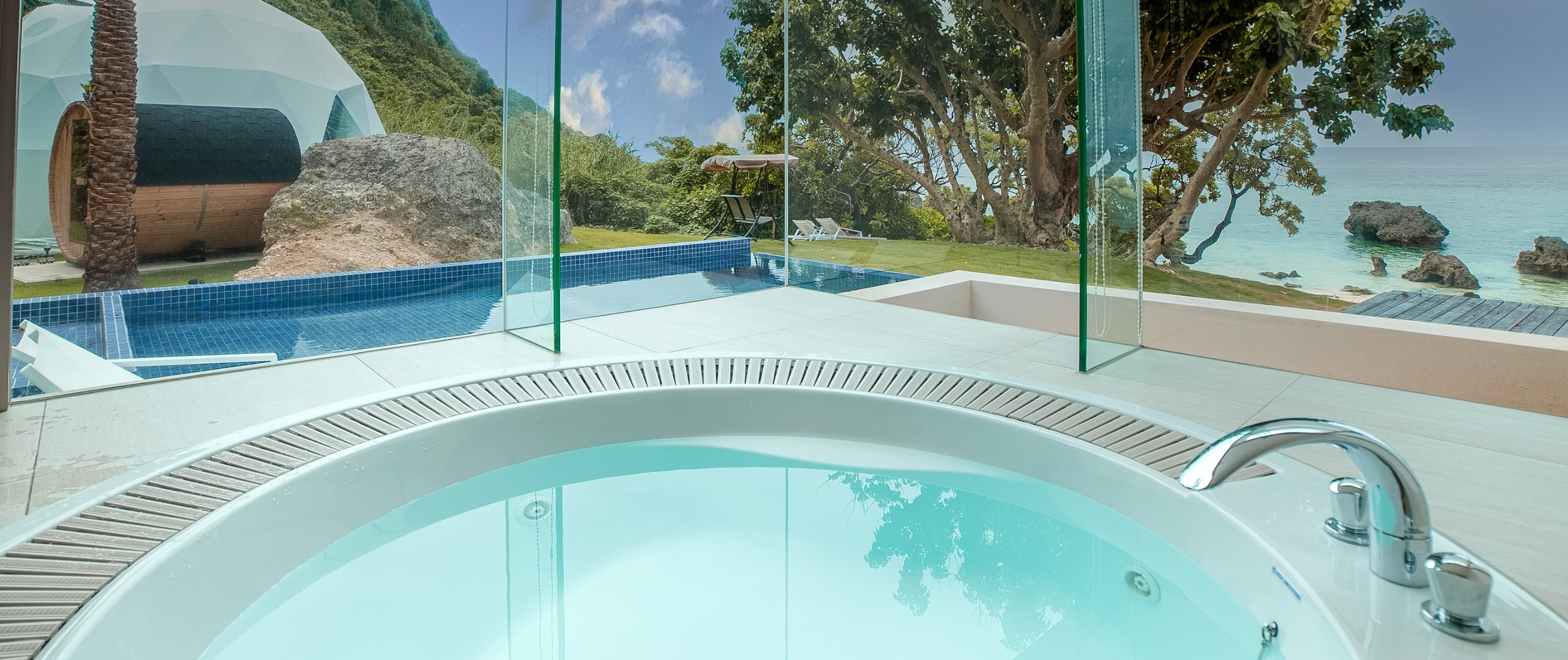 Jacuzzi
The sea-overlooking jacuzzi will undoubtedly take your luxury experience up a notch.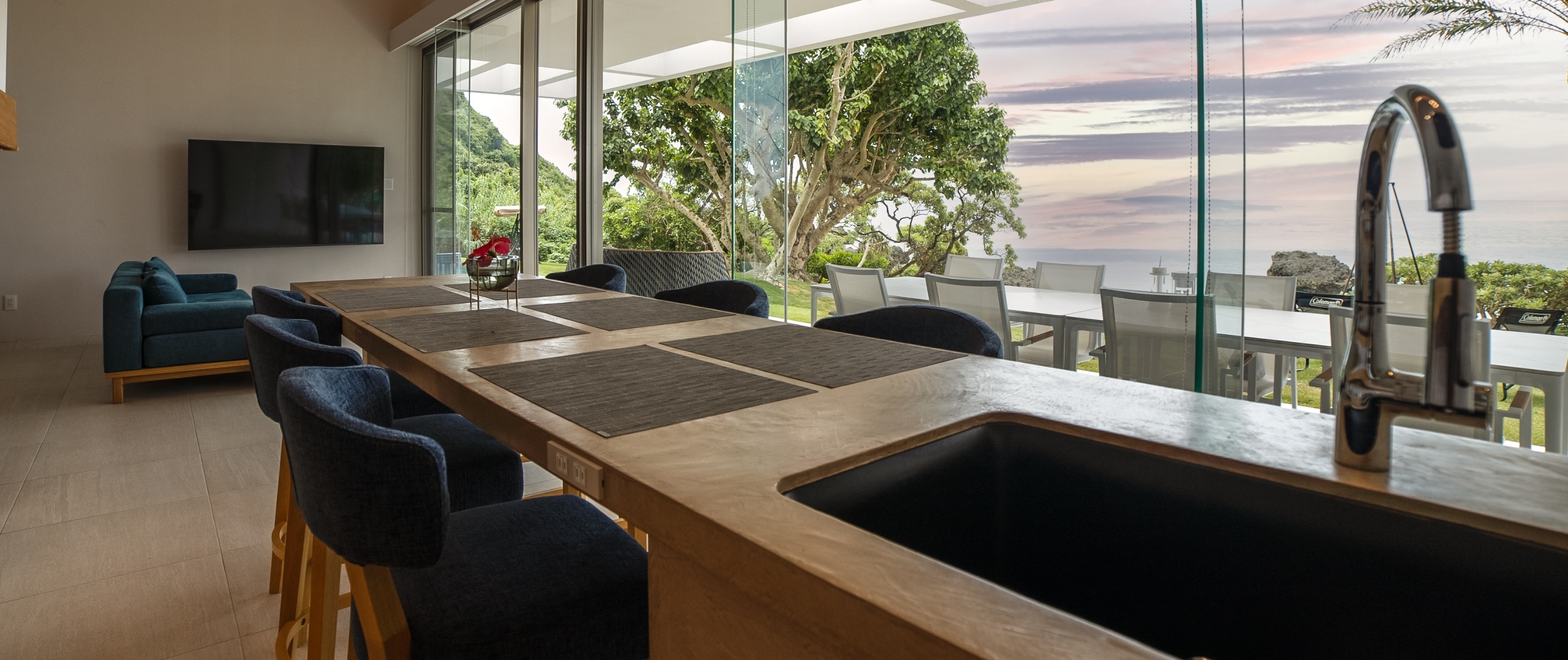 Facility
Enjoy a spacious living room with a 4 meter high ceiling and a full panorama view stretching outside your window.